Content Creation
Content creation process & strategy
Broadly speaking content creation is divided under few major heads
One thing is common in all types, is the content interesting enough to hold the visitor attention?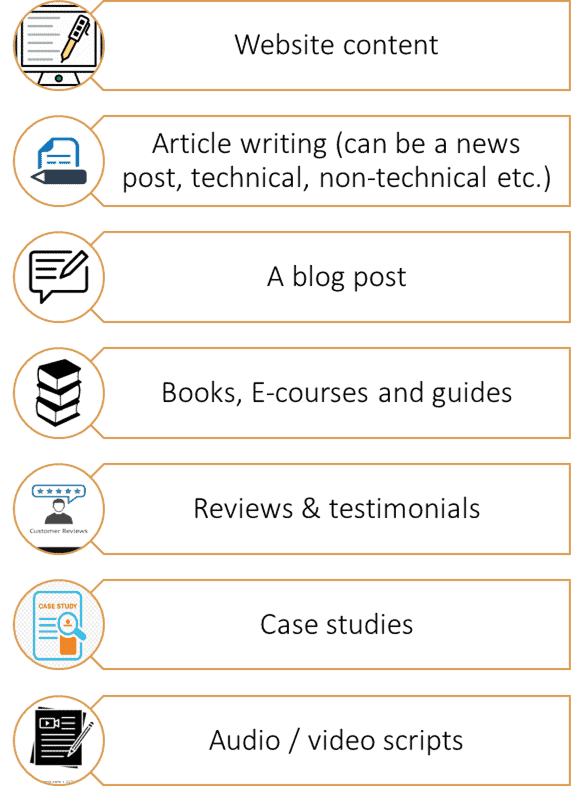 Secondly, the presentation which matters the most. It should first look attractive for the visitor to go through it.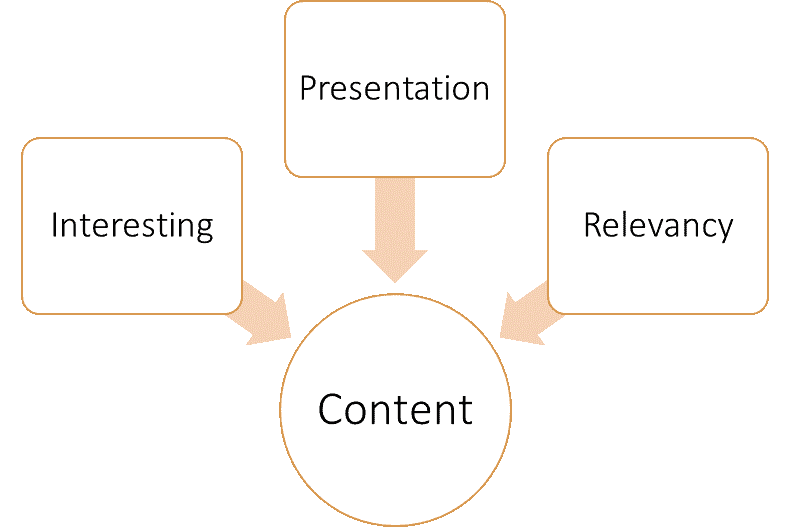 See the reason to create a content strategy?
Let's consider a movie; you can recall what's common in the list of blockbuster movies? And you may observe the above things are for sure.
Dialogue delivery, the script – which refers to the content
Movie scenes, the direction – that refers to the presentation.
And the combination of the above two creates a relevancy
SCRIPT & SCENE TOGETHER MAKES IT INTERESTING
Although numerous other aspects as well, the above two factors are essential to make it happen.
CONTENT STRATEGY IS ESSENSTIAL
Digital asset will perform with compelling content
The situation becomes worst once you start underestimating search engines.
Repeated bounce from visitors triggers the signals of a failing content and faces a penalty in the form of dragged listings (SERP) search engine ranking positions.
BOUNCE RATE MATTERS
Repeated bounce from the page will effect SERP
E.g. a good movie may fail to attract the audience without proper pre launch advertisements which helps in generating awareness.
Likewise, content promotion is necessary after publication.
One more aspect apart from content writing and promotion, and that is to make sure the content is SEO friendly, necessary tools and specific steps are required to ascertain if your content is SEO friendly.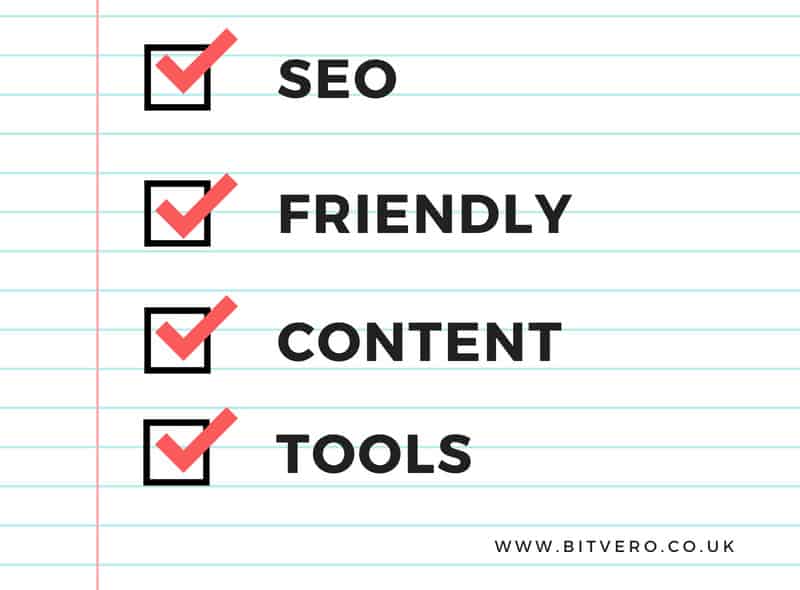 Benefits of doing the
audit
Helps you find and overcome the breakpoints in your digital identity
Helps you increase sales by streamlining the critical online business procedures
Helps you make the best utilisation of the existing web resources
Helps you determine the actual sphere of your social presence irrespective of like, shares, tweets, pins.
Helps you reveal the community reactions and responses.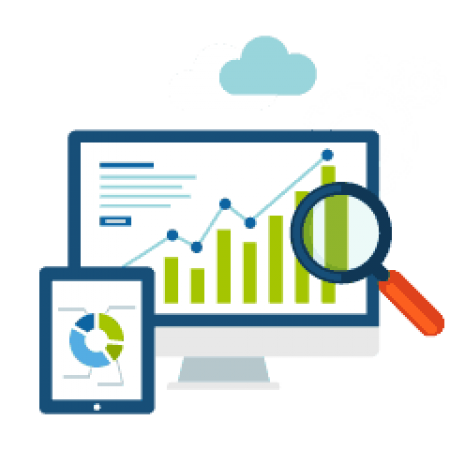 We are ready to reveal the details you would have never came across, if you are proactive with your digital presence and ignoring the audits, it may likely you are missing sales!
LSI – Latent Symantec indexing, Google introduced a knowledge graph back in 2012 intending to understand things, not strings.
The primary intent was to induce the intelligent factor in search and to broaden the search concept.
Subsequently, Google introduced Rank-Brain, which understands the way we communicate and make logical connections with each other.
SEO Friendly content
We have covered the topic Tools to write SEO friendly content and structure, which helps you understand.
Search predictions
Free and paid keyword tools
Latent Symantec indexing
Title research and creation
Using Grammarly & Ahrefs tools
Keywords density check
Understanding page insights
Content publishing
Content syndication
Content promotion
When, how and where to publish content, every piece of content we publish keeps its meaning and purpose, that's been called the intent of publishing, it can be to create awareness, increasing traffic, introduction, product launch etc.
Content Publishing - Why to write compelling content?
Primarily the question remains, We write digital content for
Human audience
Search bots
You should focus on the social audience while writing digital content, Write content for your visitors and optimize for the search bot. and it will not work if you will make it vice versa. Google

3 Primary steps in content writing
Writing compelling content includes three primary ingredients
Following them will help convert visitors into customers. Helps you earn the required trust of the visitor and search bot both.
We have covered the topic, 3 major ingredients of content where you will find the explanation of the above key-terms, the subjects also include how to get more visitors?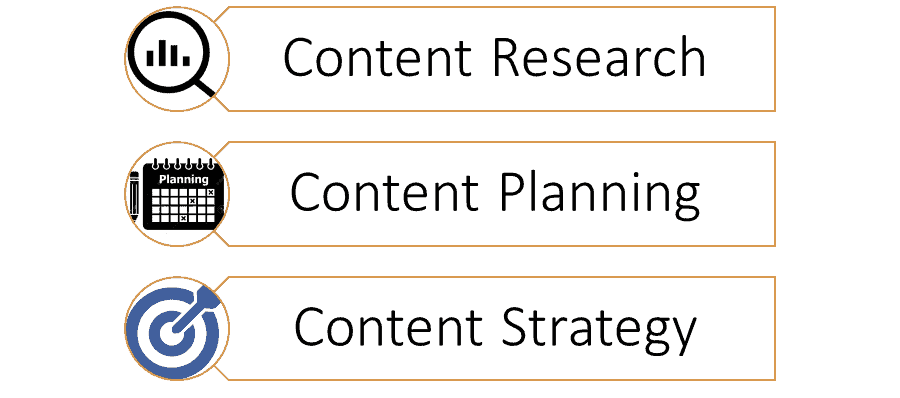 How to write compelling content?
Perhaps, the question remains to answer, what should be your approach? Should you spare your valuable time and write or to hire a content writer?
Both are having flip sides!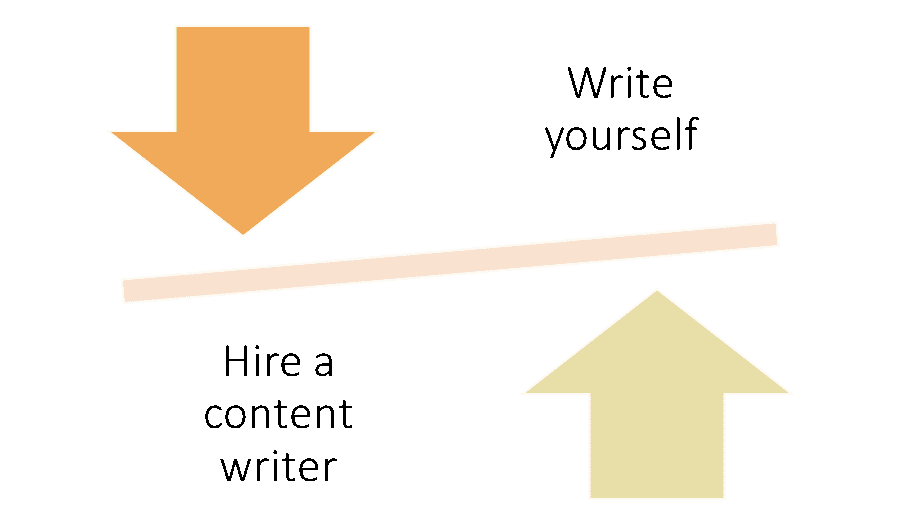 And we are ready to answer your burning questions backed with logics and sharing experience, facts and figures.
Pass your content with ten essential layers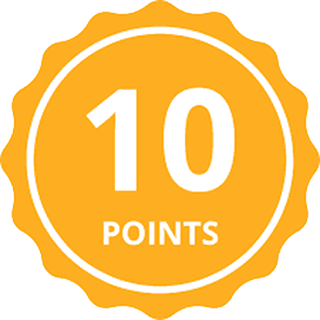 Pass the content through the ten criteria's before publishing. Those are
What are competitors saying?
Is it explains methodology?
What are the ideas and the basic concept?
Are the business details present?
What are the key facts and figures?
Focus and goal of writing
Is on professional standards
Is it covering USP's
Freshness and free from plagiarism
Is the approach interesting?
Article writing Vs Website Content
Writing content for your website design is technically different than writing articles or generic content.
Visitors generally looks for full information and details with key facts while going through an article.
However, they expect the correct information they are looking for at first glance immediately upon landing a website home or subsequent pages. 
We have covered the topic with prolixity, why your website continues to fail without compelling content?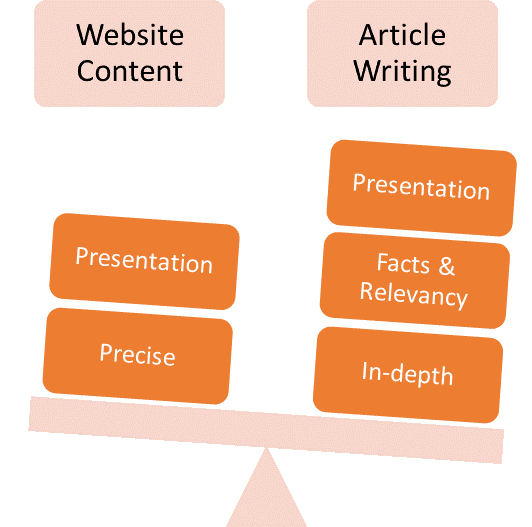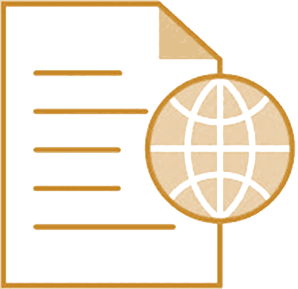 Content publishing. When to publish?
If you are publishing content ad-hoc is fair; however, maintaining a little consistency will help you achieve results faster.
When to publish largely depends upon the scope of your website design, e.g. event-based publishing are time-bound, say we are kind to post content a few weeks or months before.
If we are publishing for specific service, we recommend to keep it within the scope of your digital asset. E.g. you are posting and promoting a service which you don't provide is deceiving to your visitor.
It is recommended to publish generic or self-promotion articles carefully. They may end up with more bounce which may hurt the overall reputation of your digital asset.
Content Publishing Criteria
You can see the question when to publish somewhat depends upon different criteria's
Checking them is part of a content strategy.
The 5 point helps you avoid mistakes.  
Is the content within the scope, intent & purpose
Is it time-bound
Is it self-promotional, generic, targeted
Frequency of publishing
Is it well optimised
Process
A detailed report showing metrics of non-performing assets & user behaviour with reasoning with a possible solution.

Hyder Ali Khan
Hyder Ali Khan has worked in the digital marketing industry for the past ten years, with the majority of that time spent in the role of Operations Director & head of digital assets creation & marketing at Pacific Infotech...
Read more