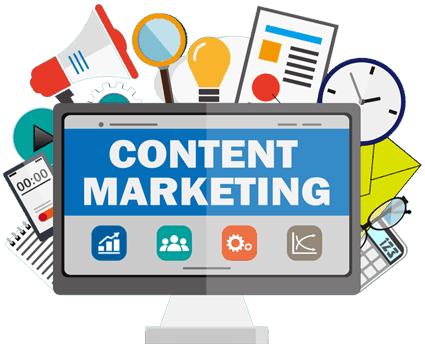 Content marketing strategy & tools
Figures are staggeringly higher, but the good news is the demand for quality content is ever ending, the internet is information-hungry as people out there always look for new information to keep them updated.
Content promotion becomes incredibly challenging when user expectations are high. They are more likely to stick to the content, which gives them value. They demand more useful and actionable content with valuable facts rather than just information.
And Content Marketing precisely deals with the scenario by giving a value proposition to the visitors. Albeit if you are doing in the right way.
Content Marketing Strategy
"Creating compelling and useful content will likely influence your website more than any of the other factor." Source: Google
When a situation is demanding, results are also rewarding if we are doing it in a technically right way.
Content promotion is somewhat a specialised process, especially when avenues are limited, we first need to carefully evaluate the resources and then draw a plan on how to utilise them in the best possible manner.
Content Distribution Channels
Let's examine the resources to promote content and how to distribute what channels to look upon for content distribution,
Let's discuss the key facts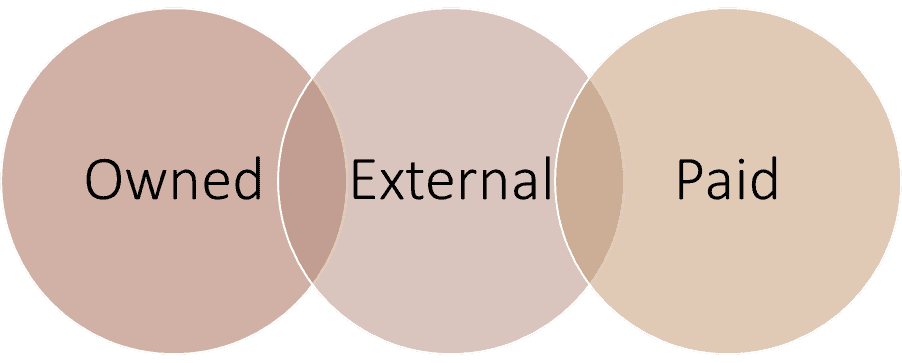 Owned Content Distribution Channels: The digital assets we own say, our web pages, integrated blog & forums, email stationery, newsletter database, mobile & desktop apps,


External Content Distribution Channels: when other persons, companies, magazines promote your content through their personal or professional content distribution network.Be it socially, newswire, website blog, etc. the channel includes media houses, journalists, influencers.
What exactly we earn is social mentions (social shares, likes, tweets, comments), backlink, more visitors, brand promotion, SERP, Guest postings, content syndications are two popular methods of content distribution.


Paid Content Distribution Channels: You can count Pay per click (Google Ads, Bing Ads), paid social promotions like Facebook & Twitter Ads, Instagram paid Ads, Ads on Google display network (GDN), using news sites like PRNewswire, Pay per click content distribution like Outbrain, paying influencers to showcase content.
Every content distribution channel is unique; what matters is how we are using it.
List of 22 unique content distribution channels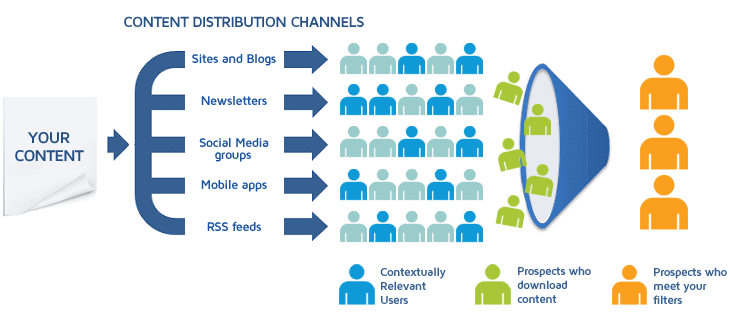 Here you go with a list of content distribution platforms; you can use them as tools to promote your content.
Mailjet:
The next-Gen Email marketing automation tool you can use to send newsletters, personalise mailers,
Price: Free & Paid
Hubspot
Excellent email marketing & sales automation application. A unique marketing platform for sales follow-ups.
Price: Free & Paid
Zoho Social
Simple & sensible social media management tool, publish & distribute content to all of your social channels with the click of a button.
Price: Free & Paid
Quora
Answer the questions of community, publish content, gain and share knowledge, questions answers by real people.
A unique platform to publish and distribute your content, drive traffic to your web assets and to build your profile.
Price: Free
Guest commenting

Disqus is a blog commenting platform you can use in your blog and to comment on someone else blog, a free plugin for WordPress is also available.
A guest comment is a powerful way to increase engagement. How well your post is performing depends on the engagement with guests, and their number.
Medium

The platform allows you to publish your stories and build an audience. Add video/images to attract the audience. Visitor's response by clapping. Higher the claps, more the chances to win a featured story.
LinkedIn

A robust social network backed with the presence of professionals worldwide. Manage your professional identity and engage with your system.
The platform also provides an opportunity for those willing to share knowledge in the form of post and articles both.
Share insightful stories, reports, news; the platform tops the list of content distribution channels.
Works very well if we were using it strategically to publish the content.
Price: Free
SlideShare

Publish content in the form of a presentation, the platform accepts PDF, documents, text files and convert them into slides which you can share.
An average of 60 million visitors and more than 200 million page views on the platform each month.
Rashmi Sinha and co-founder Amit Ranjan, launched in Oct 2006, later acquired by LinkedIn.
Users add 400,000 new presentations each month on the platform, the top-performing tags are #market #business #socialmedia
Surprisingly SlideShare receives 500% more traffic from business owners than Twitter, LinkedIn, Facebook and YouTube.
Price: Free
Blogger

A platform by Google gives you a freehand to create, publish and share content.
Pyra Labs launched blogger and later acquired by Google. Blogs are published typically as a subdomain of blogger.com
We can host blogs as subdomains.
Price: Free
Reddit

With 330 Million monthly unique visitors and 18+ billion views per month, Reddit receives 1.6 billion visits between February 2018 to March 2019 in desktop and mobile both.
Reddit is a social news aggregation and discussion platform, where users rate and share the posted content.
The platform is quite popular within the age group of 18-24 in the United States and the average time spent is 16 minutes.
In 2018 alone 168 billion pages were viewed on Reddit in 2018. Alexa rating for Reddit is high among social networks
Verdict: you can consider Reddit as one of your primary source for content distribution.
Twitter
A microblogging platform and one of the biggest social network, more than 320 million people uses twitter every month with 500 million tweets sent each day.
The social platform needs no introduction; the average time spent by users is more than 3 minutes. The community is active with more than 60% of users are above 35-65 years.
Twitter gives an excellent opportunity to reach the audience worldwide. Keep in touch with your followers by tweeting and tagging with @ sign.
Each tweet can take up to 280 characters, including spaces. You can also include image/video / GIF.
Facebook
The king of all the social networks, Facebook is known world-wide and the most popular social app for networking.
Founded in 2004, employing more than 39000 people as of September 2019 (Source) and a total number of 2.2. Billion active users on mobile
Google is the most visited site, followed by YouTube and then Facebook.
96% of users access Facebook using their mobiles.
Forbes list Facebook as the world's fifth valuable brand,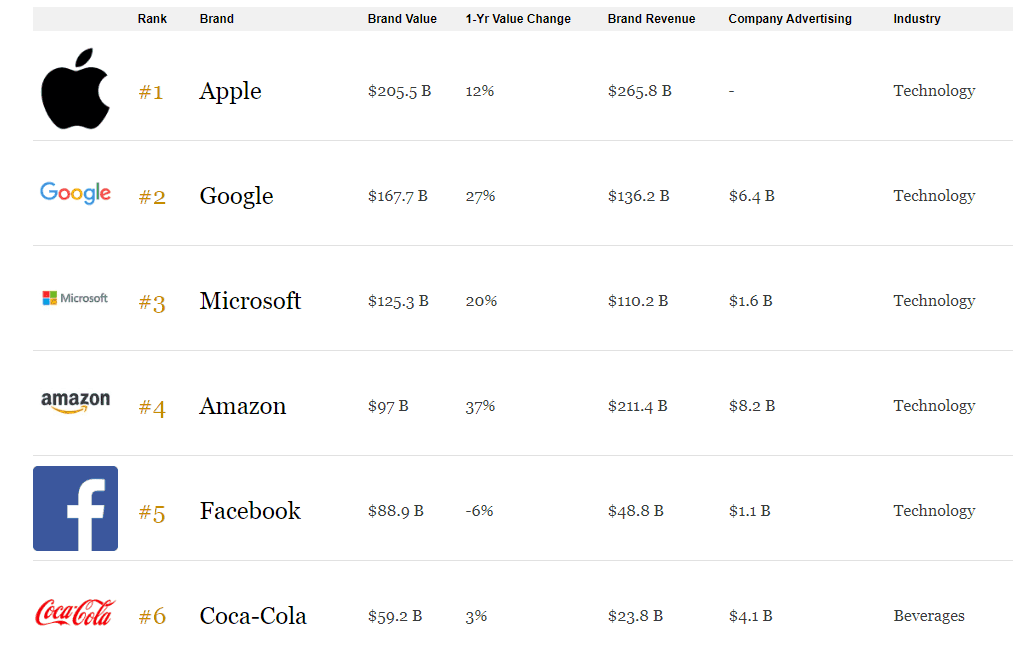 The platform is among the list of top social marketing tools. Facebook is the comprehensive platform, provides every opportunity for digital marketers to promulgate their brands. 
Outbrain
An advertising platform to increase the outreach of your content. It uses a box of spaces within webpages to display links. Outbrain promotes blogs, videos, articles, images, slideshows
Outbrain displays content on pre-purchased spaces, then charge customers per click to show. That's how it works.
Price: paid
PRNewswire
A press release distribution agency, headquartered in New York and founded in 1956. The news agency claims to have a tie-up with 36000 journalists around the world.
The company is engaged in distributing content in the form of news through electronic media.
They claim to distribute content to influencer companies in more than 100 different industries which include Forbes, Yahoo, Market watch, Business.com, WebMD, Reuters, Drugs.com, Tech Crunch, Cnet News etc.
Their network also includes 4000 websites, 3000 media outlets, 9000 media organisations.
Price: Paid
Your blog
Publish high-quality content for your integrated blog and don't wait for visitors to come; that's too passive. Instead, use active marketing techniques and promulgate your content.
Use WordPress to create your blog, an open-source content management platform, WordPress is a powerful tool for content marketers and web developers.
We have created the official blog of Bitvero in WordPress.
Price: Free
YouTube
A Google company and widely known for video broadcasting. And a brilliant source of content distribution in the form of videos.
You can start your channel by publishing video content, then optimise it by adding Meta details and share with your friends, colleagues, clients, community.
YouTube is the second most popular social media platform which Google acquired in 2006 for US$ 1.65 billion. The platform supports 80 different languages.
People watch 1 billion hours of videos a day on YouTube. That's a crazy number but right. And that gives you immense opportunity to amplify your content.
Price: Free & paid
BuzzFeed
An internet media & news company with a focus on viral content. The global platform audience is 650 million, with 9+ billion content views per month. More than 1 million people visit BuzzFeed daily.
The stats are whopping for you to consider BuzzFeed in your content promotion strategies.
Although BuzzFeed is a community site, unlike Facebook, post creation is a bit typical. The platform will not allow you to post unless all the mandatory criteria's are meeting. Be it a post title, description, post-credit, image source, image thumbnail etc.
Price: Free
Huffington Post
I know you are a bit scared of thinking Huff post. However, it's not that difficult; the only difference is your approach.
You can pitch your blog to Huff post, write something no one else is saying. A story everyone wants to relate.
And make sure your writing should not include brand promotion. People like real stories and associate.
You can go through a few stories, how they managed to pitch successfully in huff post
Pinterest
An image-centric social platform, popularly known for compelling infographics. Pinterest declared till 10 September 2018, more than 250 million people are using the platform every month.
175 billion pins & 1.5 million businesses, it gives you every reasonable opportunity to reach a wider audience sharing the same interest.
Pinterest claims an increment of 75% pins in 2018.
You can add up to 500 characters with each image, approx... 70 words per pin, however first 50 characters usually show up in the feed.
The best part is, the post title with a destination link and the image or infographic makes it a full post — a microblog focussing image.
You can share or save the post in the form of pins, create your boards to save pins of different types.
Pinterest is unique and audience specific.
Content Marketing: Content syndication
Let's discuss the meaning, example, service, relevance with SEO, tools, case studies, types and much more.
We are covering every detail of content syndication.
Content syndication means republishing the same content with the consent of the original publisher.
E.g. sometimes while browsing, you came across articles or blog posts with a comment underneath that says, 'Originally published in XXX.'
The reference reveals the details of the actual author of the content, along with a link back to the original post.
The process certainly adds value to the content which we syndicate, boost the morale of the original author, although the one who is reposting enjoys free content, viewership, authority from an influencer.
Good examples are sayings posted by social community, famous sayings go viral, and the social media account enjoys the viewership.  
How does Google suggest content syndication?
Google says to allow content syndication carefully and ask the host to use rel=canonical tag
Syntax is: Where example.com is the source URL.
Adding canonical tag tells google the source. By setting canonical is like using a 301 redirect without actually redirecting it. This way, you can allow any number of hosts to publish your content exactly as it appears in your original post.
What is a Canonical URL?
A canonical URL is the preferred source, actually the 'preferred' version of a web page, the source.
A relatively simple idea which explains when you host several versions of the same content you chose one as canonical and points all other versions to it.
How Canonical version benefits SEO?
By declaring the canonical tag, search engines clearly understand the source and will count all the links pointing to the different versions as links to the authoritative version.
Method 2: Using the 'Noindex' tag for content syndication
The Noindex tag works to make sure search engines should not index the content while crawling. So if it not indexed, it will not show up in search results.
Primarily a writer intends to highlight the original content in search appearances while at the same time willing to republish on other sources with the sole purpose of gaining popularity.
A writer can use a Noindex tag to save the original publication from outranking by the syndicated ones.
Although it's preferable to use rel=canonical,
If you are not too much worried about outranking of original publication by syndicated ones.
Even if outranking happens, popularity always goes to the actual writer.
What if sites don't allow tags?
You can always request them to provide a link back to the original post if in case tags are not allowed, e.g. are platforms like LinkedIn, Medium, they don't offer tag options. So you are left with no choice than to publish without tags. However, you can always mention and hyperlink to the original author.  
Syndicate carefully: If you syndicate your content on other sites, Google will always show the version we think is most appropriate for users in each given search, which may or may not be the version you'd prefer. However, it is helpful to ensure that each site on which your content is syndicated includes a link back to your original article. You can also ask those who use your syndicated material to use the noindex Meta tag to prevent search engines from indexing their version of the content
Originally published by Google
Can we consider syndicated content as a duplicate? Why not search engines penalise?
DUPLICATE CONTENT ISSUE
Syndicated content is considered as duplicate!
Yes, syndicated content is a duplicate; you are making a mistake if you may think search engines cannot recognise the difference. They will only show the most appropriate version in line with any given search.
However, search penalty falls on those who try to trick search bots by giving a deceiving impression. If you are knowingly duplicating content across domains to manipulate rankings, you may end up facing, a search penalty although you can submit a reconsideration request only after dealing with the unethical practices.
What to do if someone is using my content without prior permission?
Someone else is using my content
Ask them for removal or file a request
In such cases if you may believe another website is hosting your content and violating copyright laws, you should contact the website administrator or owner and request removal, you can also report Google for removal of the duplicate pages from search results by filing a request
Content syndication – A case study

Back in 2014, Neil Patel admits in one of his blog post that how they lost 2,25,418 visitors a month. And that's quite a large number for even influencer websites.
Says Neil, When we started republishing content from the Kissmetrics blog on sites like Entrepreneur and Search Engine Journal, we saw the referral traffic pick up (we got almost 9,492 visitors a month), while the organic traffic dropped after Google rolled out the Panda update.
We lost 225,418 visitors from Google each month.
To go about solving the problem, we reached out to the syndication network sites we were syndicating content with and requested that they add the rel=canonical tag.
But: It was quite sometime back when content syndication wasn't as mainstream as it is now.
Types of content syndication
Syndicate third party content on your blog
Keep a small percentage of syndication, around 10% of third party content on your blog, says Larry Kim from Word Stream Even though the content is not original, this way you are giving value to your readers by publishing influencer content.
Find influencers in your niche and ask them to republish their old content. It's an honour for them as well and way too more natural than writing from scratch.
Secondly, you can syndicate yourself as well,
Isn't it a good idea to republish the guest post you have written for someone else? And don't forget to take permission from the publisher. Generally, they allow republishing after some time. 
As per search guidelines, you must use rel=canonical tag in both the above cases.
Syndicate your old content on other websites.
Republishing your content on other sites gives your blog an excellent outreach and viewership to the one who is publishing, set aside the possession of free content. However, deals sometimes happen in two flavours
Full syndicated content
A mix of fresh & syndicated content. Terms agreeable on both the sides, e.g. you agree to provide syndicated post the first month and new post the second month or maybe few post each month out of which one fresh and rest are syndications. However, that depends upon negotiation.
Such deals are generally fruitful and ongoing only if the content you are providing is up to the expectation of the publisher, content which helps engagement and drives traffic.
Self-service syndication

As the heading suggests, when you republish your blog post using other publishing channels you can control, means no permission is involved.
LinkedIn & Medium are good examples, both the platforms allow you to publish and republish content.
Should you wish to go the extra mile, here are few sites ready to syndicate your content in their network — a sponsored syndication.
Content Syndication Tools - Sponsored Syndication Sites
Outbrain
, they claim to help one billion people discover content and promote it through their bidding system.
Founded in 2006 with 850 employees. It's an advertising platform which displays links within websites.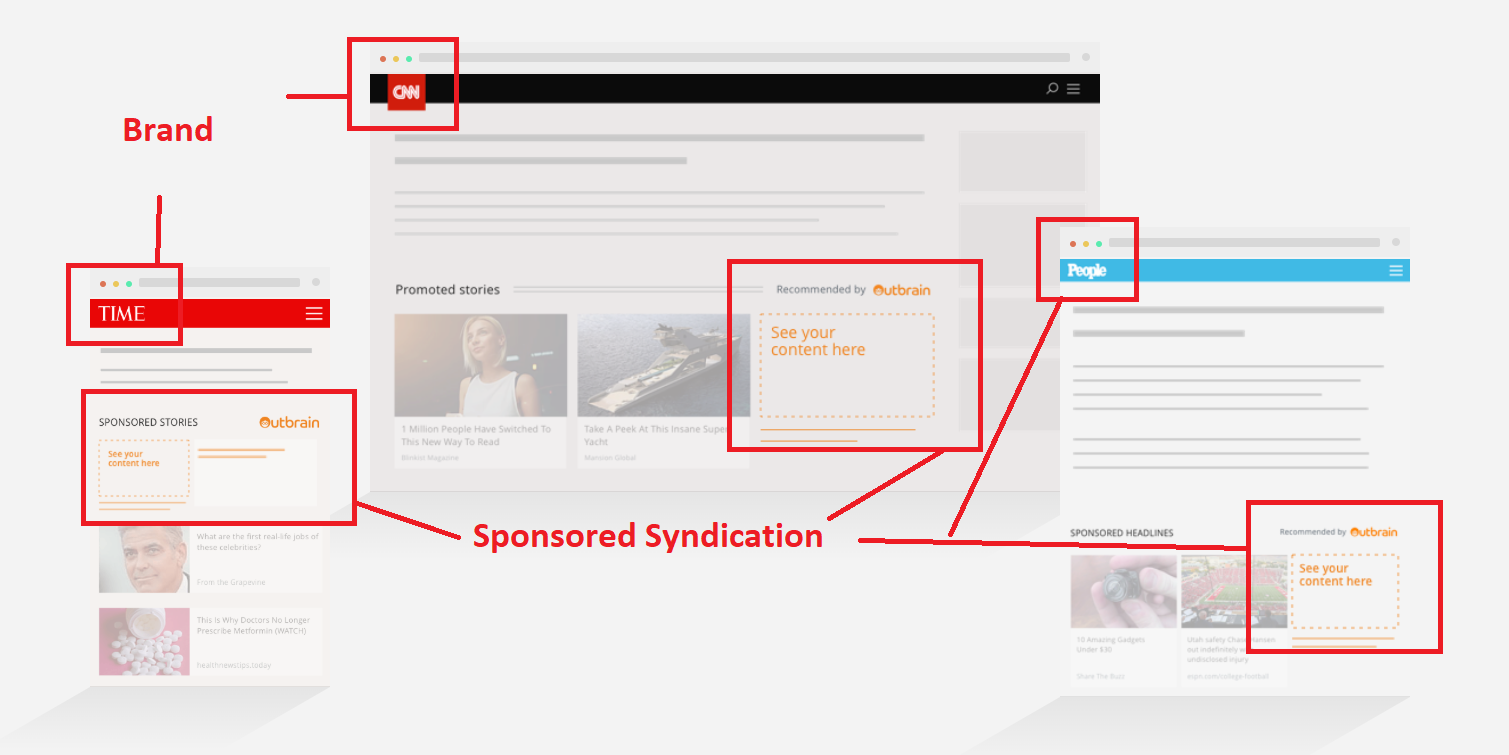 Zemanta
another one for content distribution based on a bidding system, claims the system is intelligent and provides in-depth reporting. Now acquired by Outbrain.
They are providing direct access to 35+ social networks for ads through a single dashboard,
On a flip side, instant signup or trial is not available, neither the company is disclosing the cost.
Taboola
Similar to Outbrain, it syndicates your content to the network of publishers and websites. Publishers including TIME, USA Today, Cracked, Bloomberg, business insider, MSN, Fox News, NBC.
They claim to deliver 130 billion monthly recommendations to 350 million monthly users.
Zergnet
The platform is free to use; they will syndicate your article submitted by you in their network and in return you only need to install their plugin on your website to help other in syndicating their articles on your website as well.
It is how you can create a link to submit for syndication in their network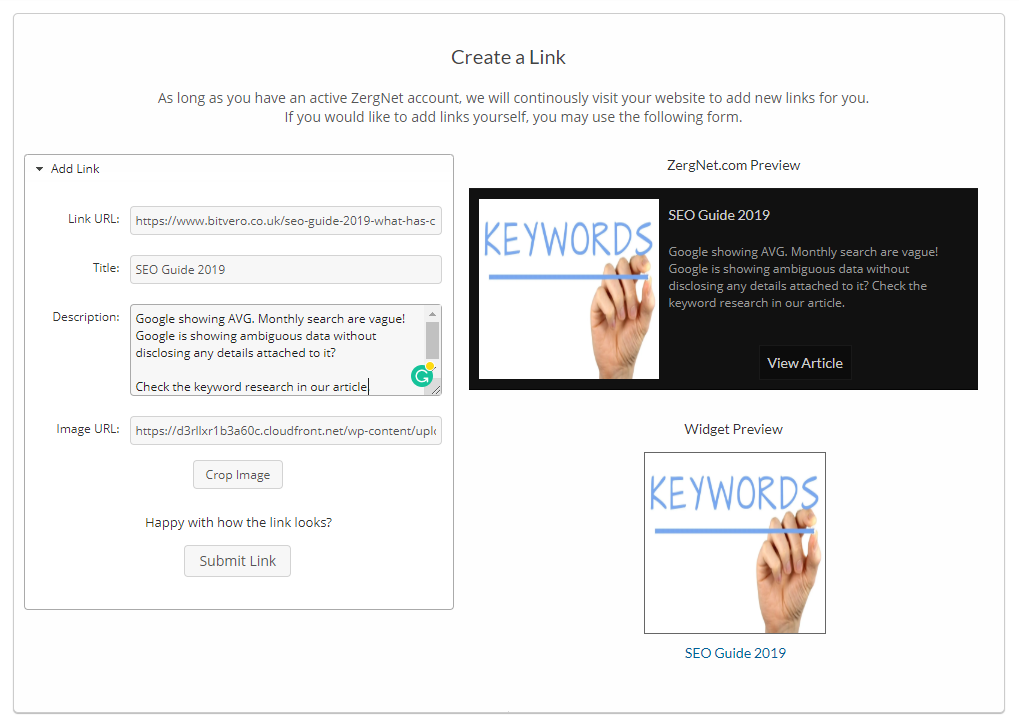 The platform allows you to select the content you want to promote, which helps the software in syndicating it to the network sites. You can access campaign performance via the dashboard. They claim 1B+ daily article recommendations and 100M+ monthly visitors sent to their partner sites.
And that's quite a good number for you to consider the platform.

Content Marketing: Guest Posting
What is a guest post? And it's relevancy in SEO,
You will learn the guest post guidelines, process, templates, sites & meaning.
Why, how and where to write a GUEST POST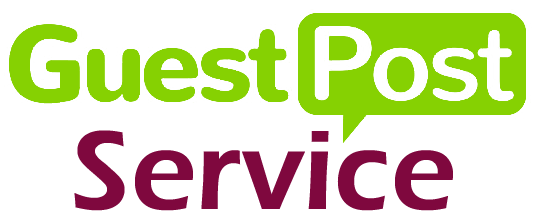 Guest posting
When someone allows us to write content which they consider to post it on their website is termed as a guest post.
Guest express thoughts, elaborate views, share practical life experiences and coach the audience as best as they can. Although holding the topic and within the sphere of a given subject.
Guest posting is like entering someone else arena to show our skills, and it provides a whole lot of opportunities to the writer.
However, a question comes:
We can hire a content writer so why a guest?
Although the difference is noticeable, where a content writer is a paid resource, we never pay a guest to write, and a content writer can write for us regularly as per the agreement, no agreements with guest writer's only guidelines to follow. We hire a paid resource, whereas a guest writer is a contributor.
A guest post is possible only in two given scenarios. Let's consider you as a guest writer; possible scenarios would be:
Someone is inviting you to write for their digital resource.


You are proposing others that you are willing to write and wish to contribute to their blog or magazine or digital asset.
The difference is quite huge in both scenarios. How?
You need to be a well-recognised expert in your domain and the subject matter which compels others to invite you to write for them.
You must possess both the qualities to qualify for scenario one

However, for the second scenario, even though you are an expert in the subject, if no one in your industry recognises, you may end up facing identity crises. So to first create one is the best idea.
How?
The answer is Guest post, be someone's guest and write, and that may give you a fair chance to expose yourself, try to contribute as best as you can.
Repeat the guest post-process, Brian dean is explaining efficiently and the steps are
GUEST POSTING PROCESS
Step 1 : look out for targets, use Google search with keywords like 'write for us' e.g. Digital marketing "write for us" / social media "submit article"
Step 2 : Put forward your interest to contribute by sending email
Step 3 : Check the guidelines of the publisher
Step 4 : Write a crispy article and submit
Guest Post Email template
Hi [Name],
I'm a long time reader. You may have noticed my comment on your post on [Article] (awesome article by the way).
I'm writing to you because I'd love to contribute a guest post on [Website].
I've been brainstorming some topics that I think your readers would get a ton of value from:
[Idea #1]
[Idea #2]
[Idea #3]
I'll make sure the piece overflows with information that can't be found anywhere else.
To give you an idea of the quality I'll bring to your site, here's a link to a guest post that I recently published on [Other Website].
Cheers,
[Your First Name]
(Suggested By Brian Dean)
Check for the type of site you are writing, for high-quality sites like buffer, Forbes, business insider, Entrepreneur, Inc., AMEX open forum, and many others like them possess one thing in common, they all accept only insanely good content from a reputable source.  Let's categorise them in type A.
Keep in mind the difficulty level is extreme for type 'A' websites to accept your post unless you are a well-recognised influencer in your niche.
DOMAIN AUTHORITY IN GUEST POST
You will find very high DA (Domain Authority) and low Alexa rankings for all the type A' authority websites.
They possess authority only because they keep very high-quality content. And that's the reason such sites enjoy viewership in millions.
If you are not an influencer, try pitching low DA websites first, create your brand acceptance and increase viewership.
Make your efforts gradually by pitching on other websites related to your niche and build authority first.
Find a few examples of high authority DA sites for a guest post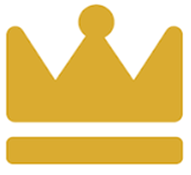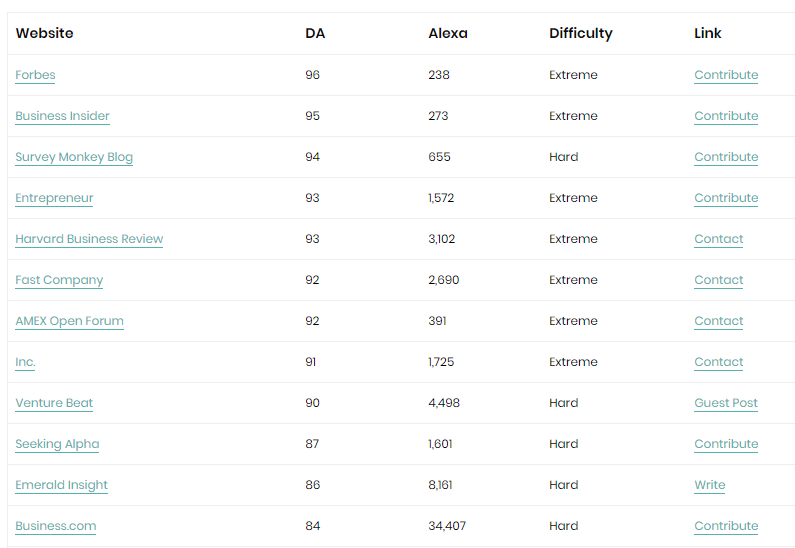 You can see all the above websites are 80 DA and more.  They accept a guest post in most of the categories, albeit only from influencers.
The next level is category B websites for guest postings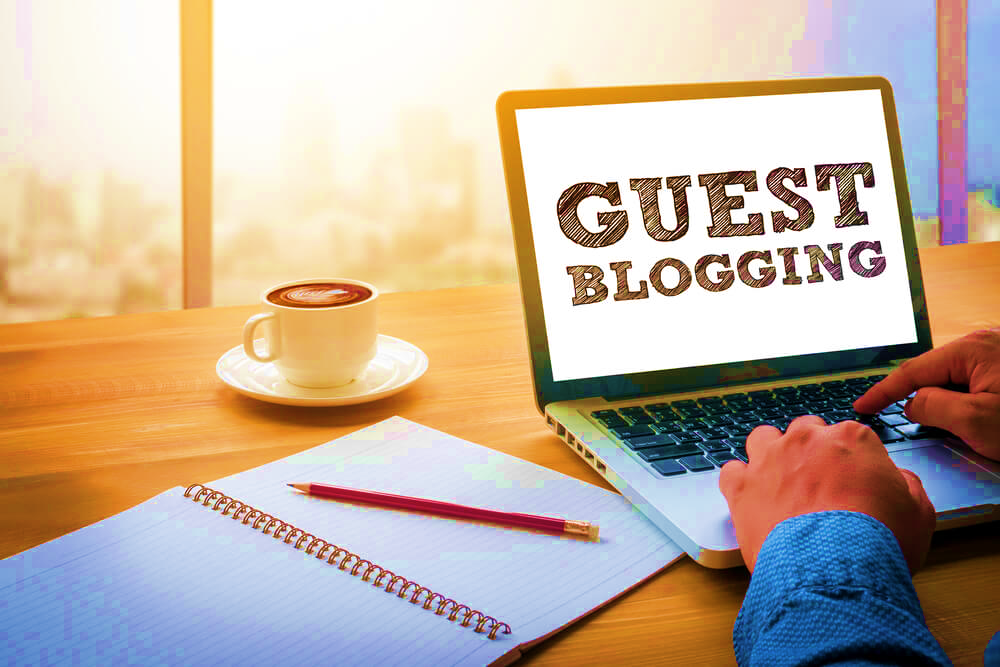 And the next step is to find the WEBSITE DESIGN in your niche category and still accept a contribution or guest posting.
You can search using keyword + "write for us" or "contribute for us" or "guest post opportunities" or "guest post wanted" or "submit content" or "submit your content" or "submit article"
You can also consider doing an image search by searching the name of the author publishing in your niche

You can also consider doing an image search by searching the name of the author publishing in your niche
And next, you will find the screen showing the places they have contributed.
The exercise is to find high-quality websites for guest posting.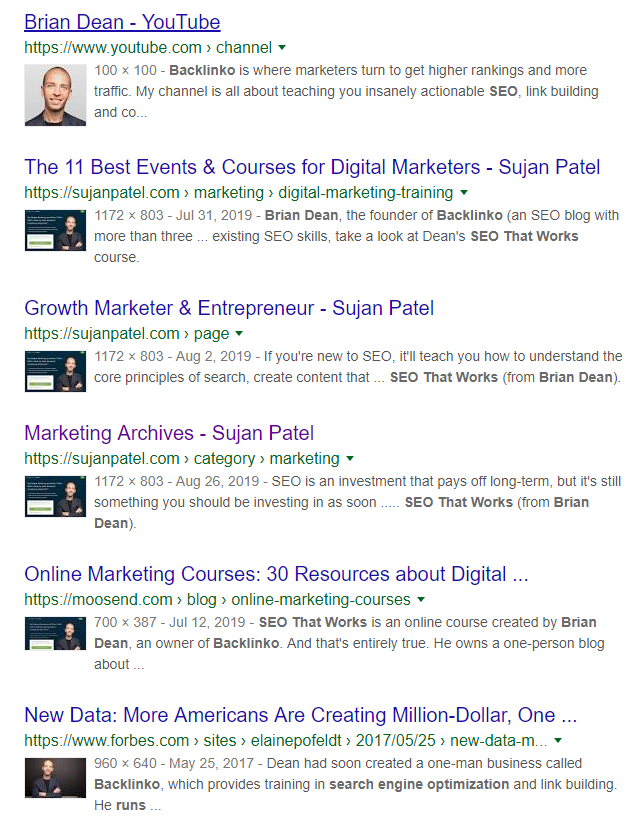 Analyse backlinks of competitors to find a Guest post
One more method is to analyse the backlinks of your competitor. Use ahrefs for the same and the tool will show you the relevant stats in a silver platter.
Guest post sites at one place
Have you ever questioned, is there any place where you can find all the guest post sites at one place,
Yeah, it is. And it is Alltops.com
You need to signup first and search for the relevant category to guest post. And you are done!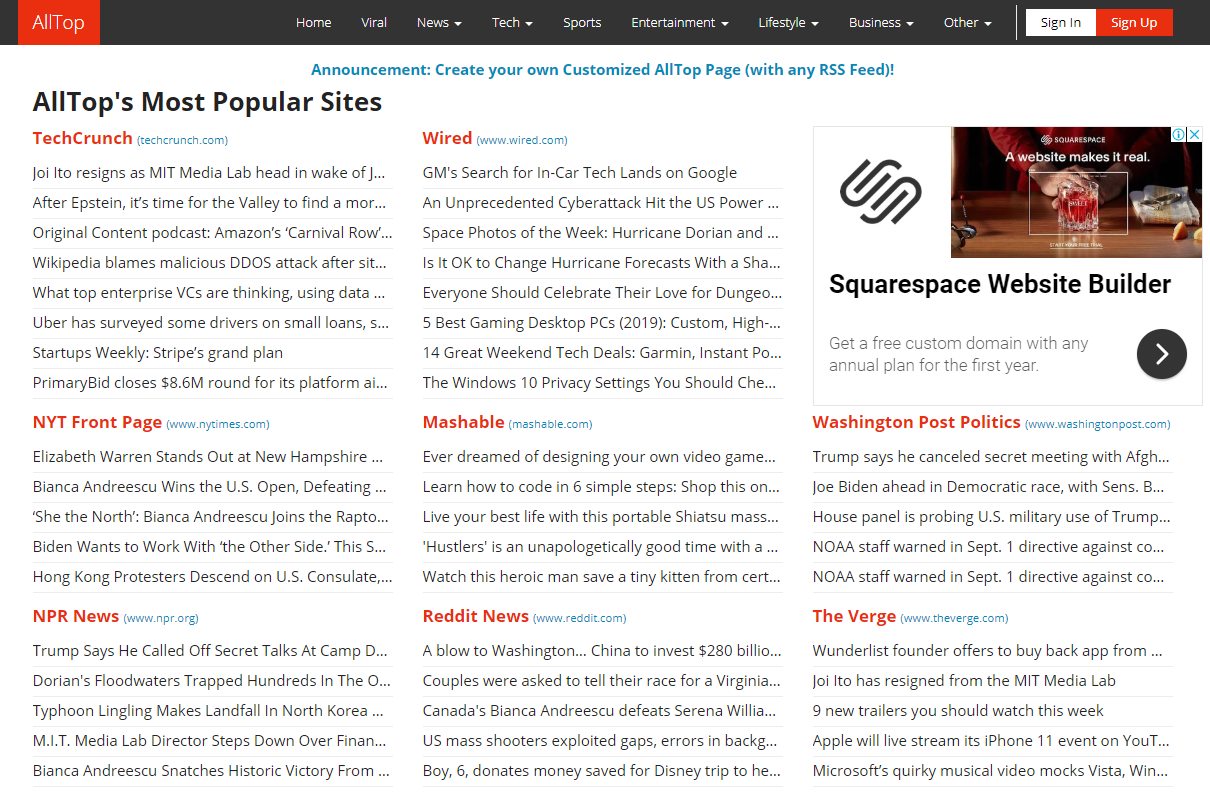 Choose sites for guest posting
Finally, it's time to choose the locations where you intend to guest post, and as you are starting, so make sure those are not very high traffic sites.
Chose the sites with a
Healthy backlink profile
Active social media with a fair or reasonable number of followers
In your niche
Keeps a quality content strategy
Allow at least one backlink to your content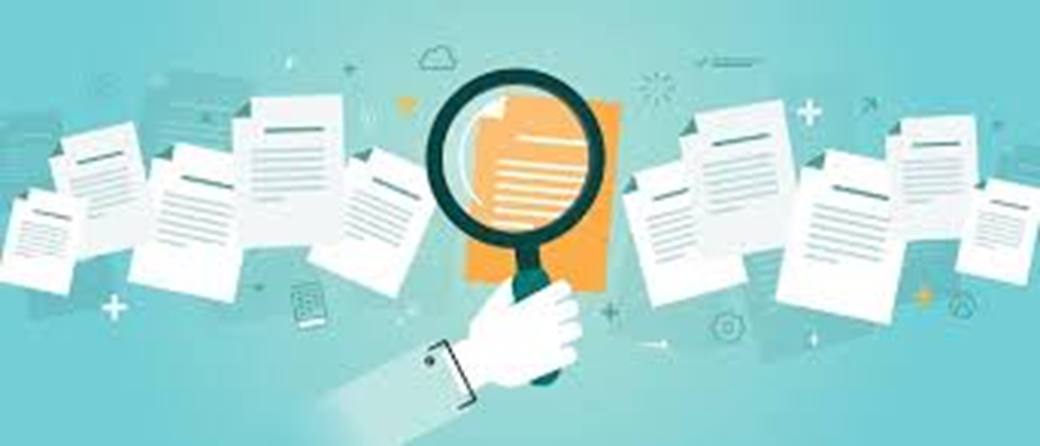 Things to remember while writing a guest post
Keep in mind that you have just started and the aim is to build the reputation of your brand, and for that, you have to make sure for a few things in your guest post.
Publish only high-quality content
Try to make it actionable for the guests to increase the viewership
Use meaningful infographics instead of using generic images
As per publisher guidelines, justify a contextual backlink in a natural way
Explain the topic fairly instead of counting words or minimum word limit.
Time to pitch
Try to write a concise email within 150 words with a choice of up to three different topics and why they add value to the publisher, along with a link to your past work.
Sharing a similar one from Brian Dean.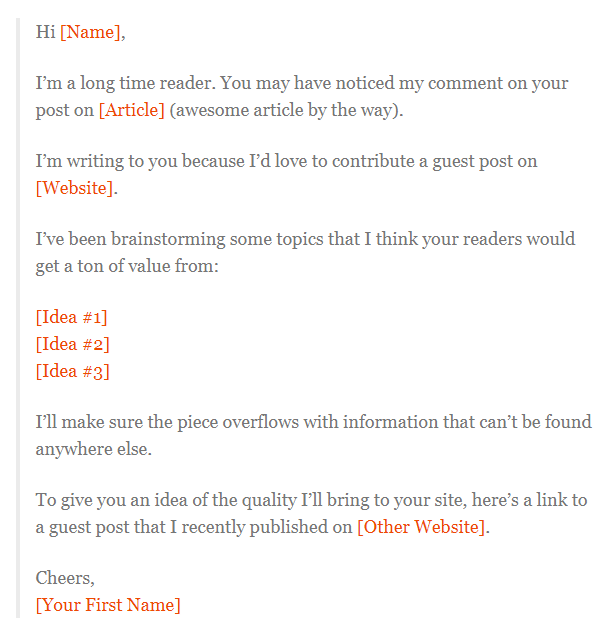 Hyder Ali Khan
Hyder Ali Khan has worked in the digital marketing industry for the past ten years, with the majority of that time spent in the role of Operations Director & head of digital assets creation & marketing at Pacific Infotech...Read more