Local SEO
In this chapter we will discuss local SEO strategies, tips, importance of local SEO, ranking factors, checklist, local search, ranking in the local map pack, searchers proximity, geo & non-geo keywords and much more.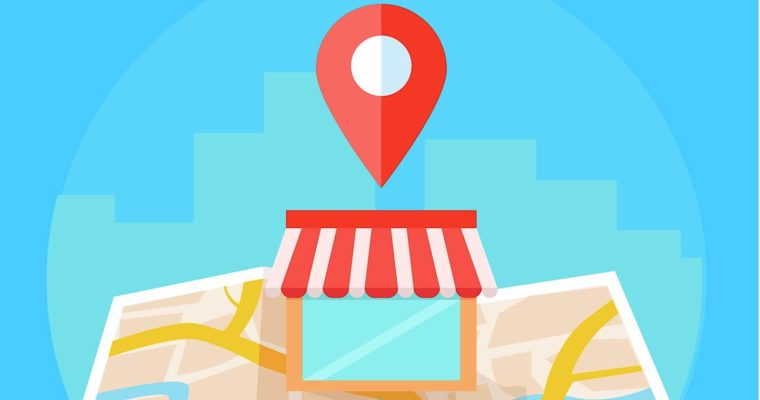 Why is local SEO important? And Local SEO strategies you should follow.
Local SEO
bears the same importance what nearby local business for your household. Reaching local business day in and day out is a part of our lifestyle. E.g. the importance of a nearby car washing bay or a tyre shop or a grocery store for daily needs is exceptionally convenient for residents.
46% of searches have local intent
And likewise, the same importance Google gives to local SEO and its optimisation when it comes to search. So Google says:
As also appeared on search engine roundtable
Google
also confirms that searches for local places have grown 150% faster and that again, without the qualifier 'near me.'
Hubspot says 72% of consumers doing local search visit the store within 5 miles of radius.
Stats are notable and loudly says the impact of ignoring the local search is something businesses can't afford.
Let's understand the elements of a local search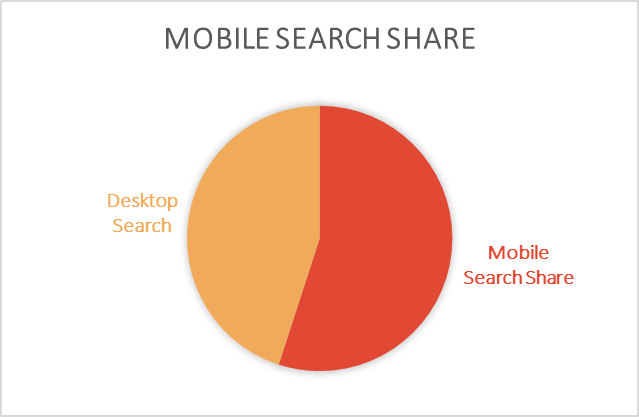 Mobile search share is more than 55% and searching the local area is extremely convenient on the mobile device anywhere and almost everywhere.
E.g. the person searching the Italian restaurant is most likely to visit the same. Google provide directions through map listings as well to reach easily.
You can see organic search results are beyond the local pack as and when Google knows the intent is to find an Italian restaurant, showing the restaurant directions, ratings, timings, picture and name is the primary as compared to regular organic search results.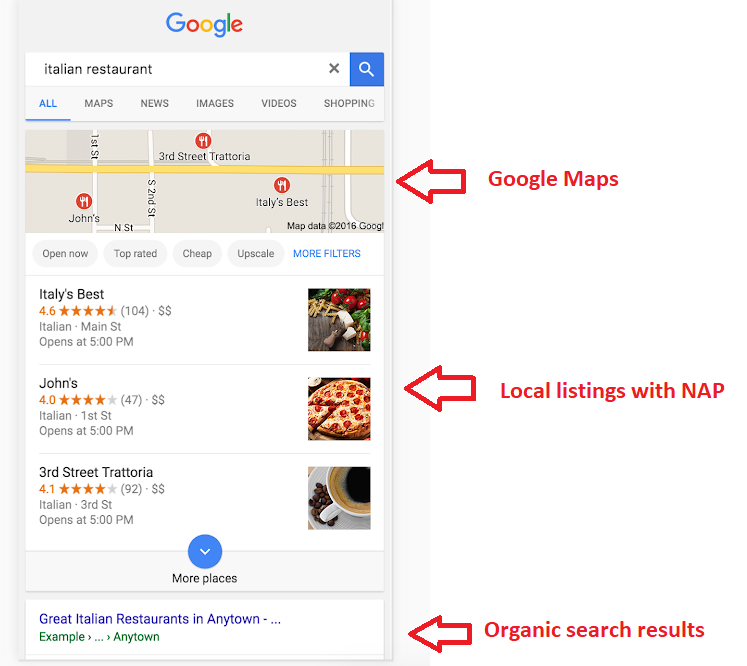 Searchers proximity is the No#1 factor in local SEO pack algorithm which primarily tells Google the list of results to display.
LOCAL SEO - What is searchers proximity?
If your business is near to the searcher's proximity, then Google will display and rank your business on the top in the local map pack results.
Searchers proximity is the distance between search happened, and the business irrespective of the website or its pages are optimised, having business reviews or not, even the citations etc.
DISTANCE BETWEEN SEARCH & THE BUSINESS
The motive behind the intent is to serve the visitor with what they are looking for within the nearest proximity to save time with a great-searching experience.
LOCAL SEO - Geo & Non-Geo Keywords
Results will be different if you will use a location with your search,
E.g. Italian restaurant London is a Geo keyword where the Italian restaurant is a non-geo keyword
LOCATION DOES MATTER IN KEYWORDS AS WELL
IS YOUR SEARCH INCLUDES LOCATION?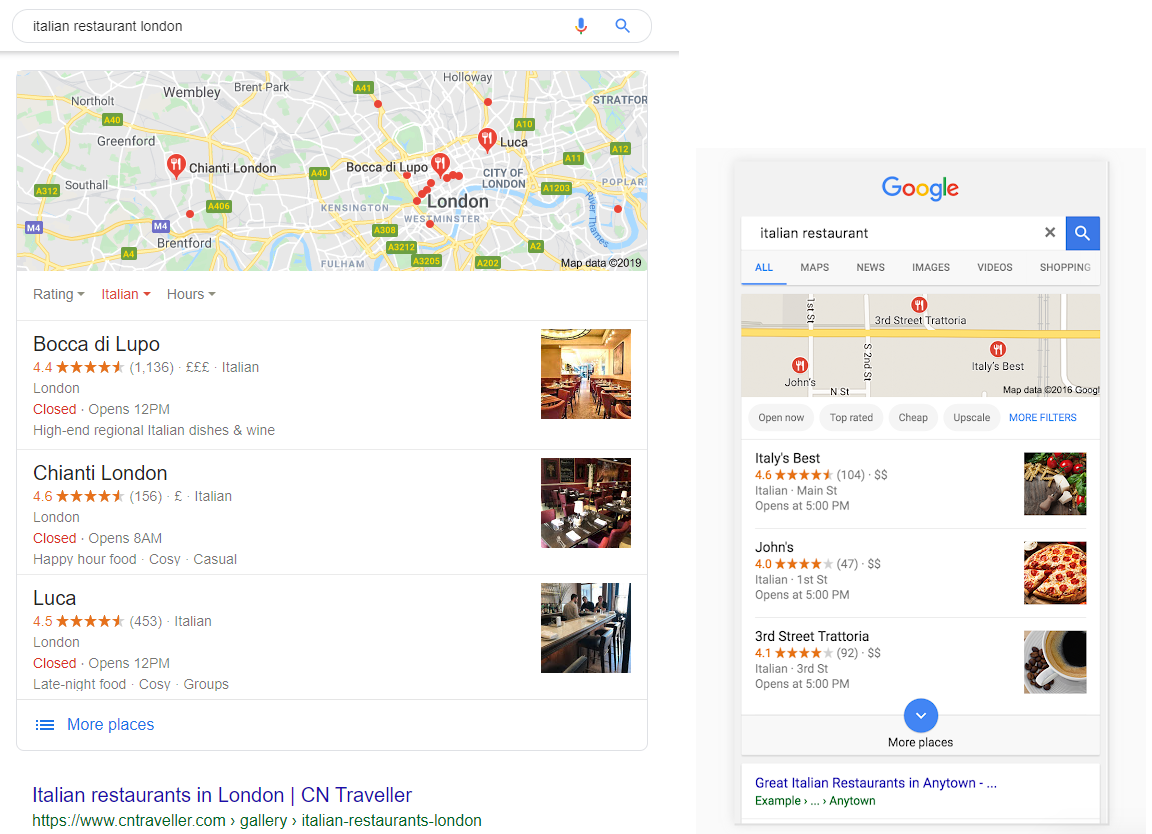 EXCEPTION TO THE RULE
The system will by-pass searchers proximity rule when we use a geo-keyword, you can see in the above example system is showing high rating Italian restaurants of London irrespective of my location, which is stains upon Thames.
IF KEYWORD IS NON GEO, 'SEARCH PROXIMITY' WILL WORK
LOCAL MAP PACK ALGO
On the other hand, you can see that searchers proximity is taken care of when to use a non-geo keyword. Google is showing the map pack based on the location of the searcher.
What has changed? Local SEO strategies
Your physical location in my google places will not affect the search if you are using a geo-keyword, else your physical location will determine the result of the map pack.
CHART - GEO & NON-GEO KEYWORDS IN LOCAL SEO GOOGLE
The results in the map pack can be entirely different for your friend sitting next mile in your area.
LOCAL SEO - Map Tracking
You can use Local falcon to track your positioning in the map pack.
Should you wish to see where you rank in your local area or an entire city, Local falcon is a good option.
E.g. we have selected a 5-mile radius for which they have created a 3x3 grid, and the search keyword is a non-geo 'Seo Consultant.'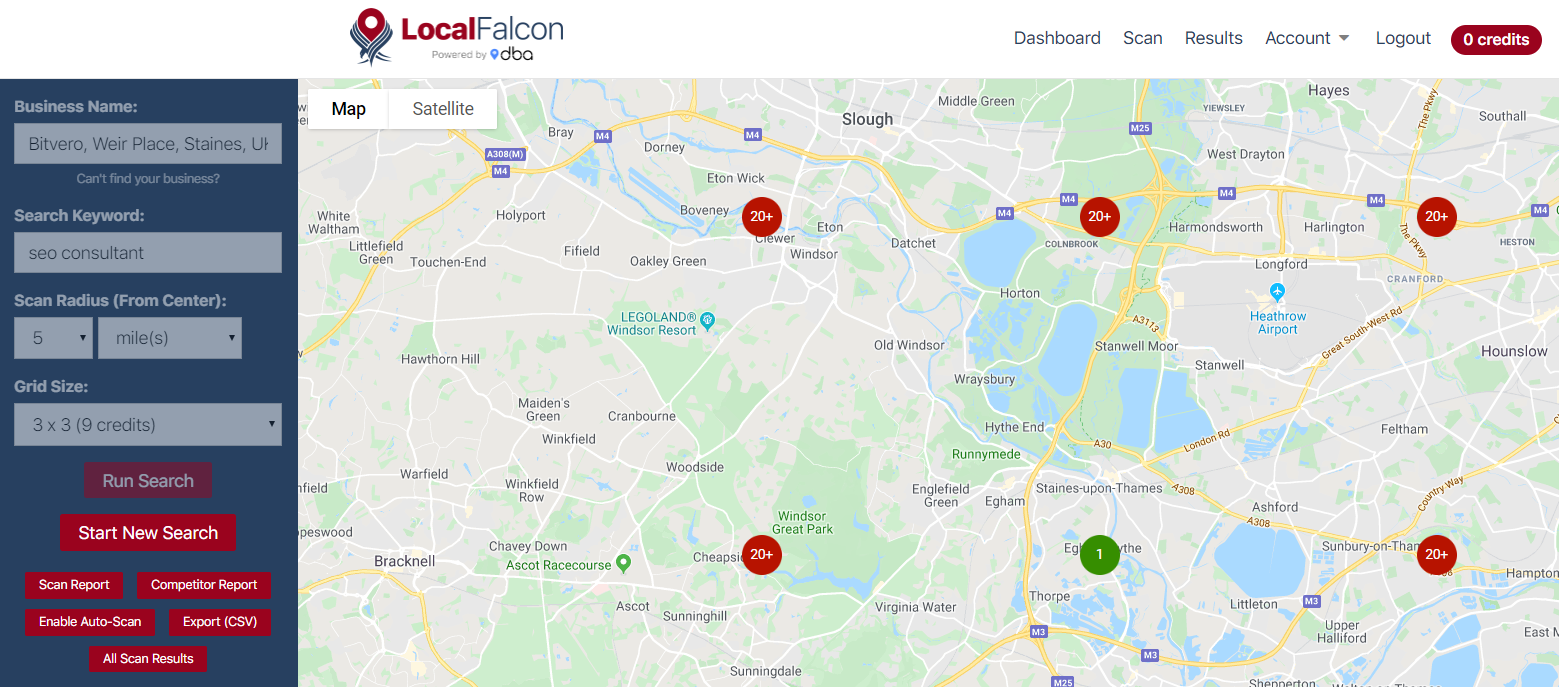 You can download the scan report along with the competitors in your radius. You need to check your positioning in a broader and shorter both perspectives. E.g. you might be interested in knowing your position on keyword SEO Consultant in Staines and SEO Consultant within M25 or SEO Consultant near me.
Backlinko is giving an excellent presentation on how to use Local Falcon
Local organic results after Map pack
Optimise your website design pages to win the local results, try to write the Meta tags and URL with the local intent.
Local organic results are powerful enough to dominate and change searchers perspective when they wish to explore further, the results in map pack shown are all commercial.
LOCAL ORGANICA SEARCH RESULTS ARE POWERFUL
OPTIMISE FOR IT – THE INTENT IS COMMERCIAL
Consider all the tradition on-page SEO techniques to optimise for local organic results.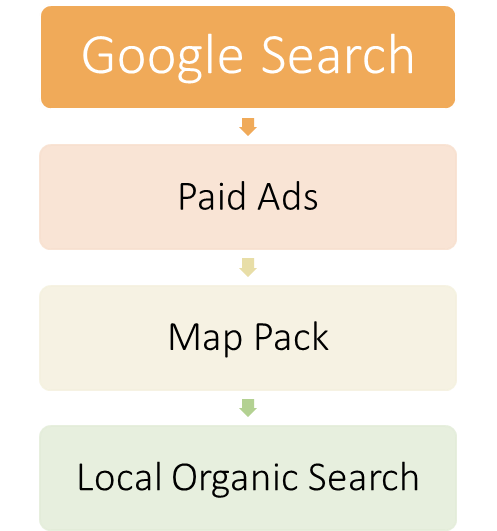 Like in the picture below, you can see local organic results are just beneath the map pack.
Local organic rankings will significantly boost your brand positioning and website traffic both.
Recognition becomes higher with trust when people start finding you. And appearing in local organic results helps you gain that trust.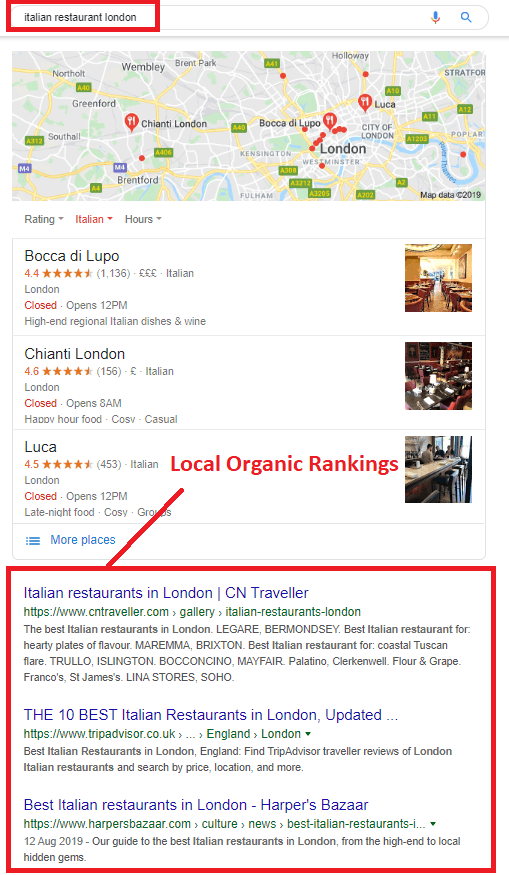 You can request reviews using two different methods
Method #1

A client for which you are doing all the hard work will likely honour you with an excellent review.
All you need to do is send a link in an email, here's how.
You can keep the link secure and use multiple times.
Review link consists of this URL + place id, so in case of Bitvero the place id is
Place ID: ChIJDfkubth2dkgRYql6tDAO-B8
This way, the full URL of the Bitvero review is
https://search.google.com/local/writereview?placeid=ChIJDfkubth2dkgRYql6tDAO-B8
Finding the Place ID
Google provides an easy tool to find the place id for your business, type your business name, and the tool will show your place id.
Method #2

Within your GMB profile, under the Home tab go to 'Get more reviews' card and click share profile, copy the short URL
Short URL generated by GMB, you can share or email.
Multiple businesses registered in GMB profile?
Yes, you can have more than one business registered in your GMB profile, respective you are using separate telephone numbers, Google will consider as two different businesses registered at the same address.
RUNNING MULTIPLE BUSINESS?
USE SEPARATE TELEPHONE NUMBERS
Keeping the same telephone number and business address for more than one business means both are same and Google will merge the listing.

Google uses the phone number and physical address to verify the GMB profile. And a physical address can be the same but not the phone number.
Google works on a simple logic here, and a separate business can share the physical location but not the telephone numbers.

LOCAL SEO - Onsite SEO to optimise local rankings
Local SEO techniques prove to be ineffective in the absence of onsite SEO, which still forms the basis of Local SEO.
Consider adding localised pages in your web assets to support local SEO.
E.g.  Staines SEO Expert
Localised pages well defined with content passes strong signals to search engines.
You can add meeting timings, service details, business hours, office pictures, reviews, all of them to make the local intent stronger.
Write unique content for different locations; however, you cannot rank in Map pack unless you keep a GMB profile for that location, although you can increase your chances to rank in local searches.
And if you are serving in that area means conversions as well.
ADD LOCAL PAGES WITH COMPELLING CONTENT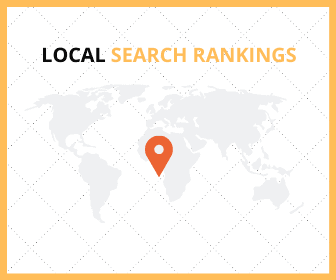 LOCAL SEO - Structured data in Local SEO
Another essential part is optimising webpages with structured data; Machine works with strings, not things. And structured data is all about understanding strings logically.
Structured data typically involves vocabulary and rule set, and without which search couldn't have been smarter.
Without structured data search engines don't know where the term is appearing?
LOCAL SEO - Local Link building
The physical presence of a business in a local area provides a whole lot of link building opportunities through tip-up with another local store.
Local link building ideas, strategies & tips
A local business selling products can tie-up with local distributors, channel partners, commission agents,
Example 1 –
Cake & Pastry Shop (Link Building Opportunity)
E.g. a cake and pastry shop in Staines can tie-up with a Gift shop as both the business are interconnected. A person who is looking for a cupcake will likely purchase a gift as well.
Likewise, they both connect with a shop selling birthday supplies.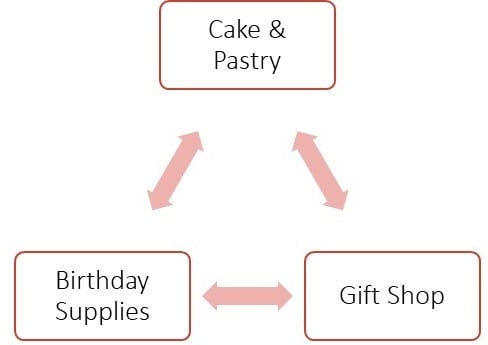 Example 2 –
Car Wash (Link Building Opportunity) In another case, a car wash can make tie-ups with nearby local mechanics, tyre repair & exchange shops, car accessory shop etc.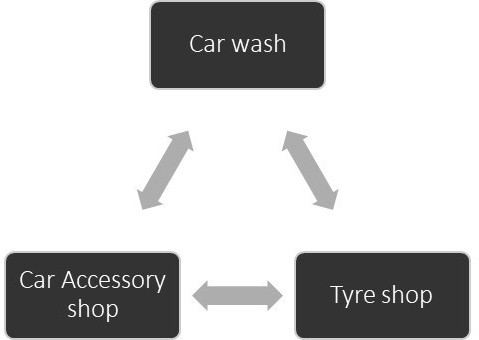 Advantage of a Local tie-up
In both the above examples, if this business is locally connected and is undoubtedly an advantage for the customer as well as the business owner.
EARN REFERENCES WITH LOCAL TIE-UPS
How the nearby local connection works online?
The benefit to the customer is easy to access and a trusted recommendation, where the business owner is getting a referral customer.
In the same way, if these businesses consider referring to each other online will help the visitor's easy access and businesses a valuable backlink plus referral leads.
Connect with your Local business chamber
Most often, listings in local chambers are not free; however, they are super relevant.
And well recognised & trustworthy as well. And the best part is you are getting a backlink with NAP.
E.g. Staines chamber is Thames valley chamber of commerce and offers a whole lot of marketing opportunities including newsletters, publications, event sponsorships, community talks, business programs, investment opportunities, workshop, international trade desk etc.
And they charge £348 including VAT
Small businesses can follow these four essential tips in SEO.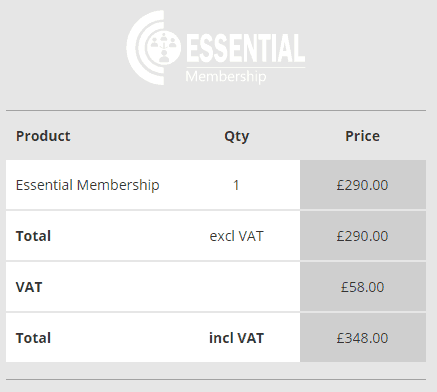 LOCAL SEO - Local PR
Local activities are well noted
Local newspapers are hungry for new stories; media journalist keeps sniffing for such events and available for reporting.
Make yourself available to the local community and the recognition will help your business when localities started recognising you and your business with trust.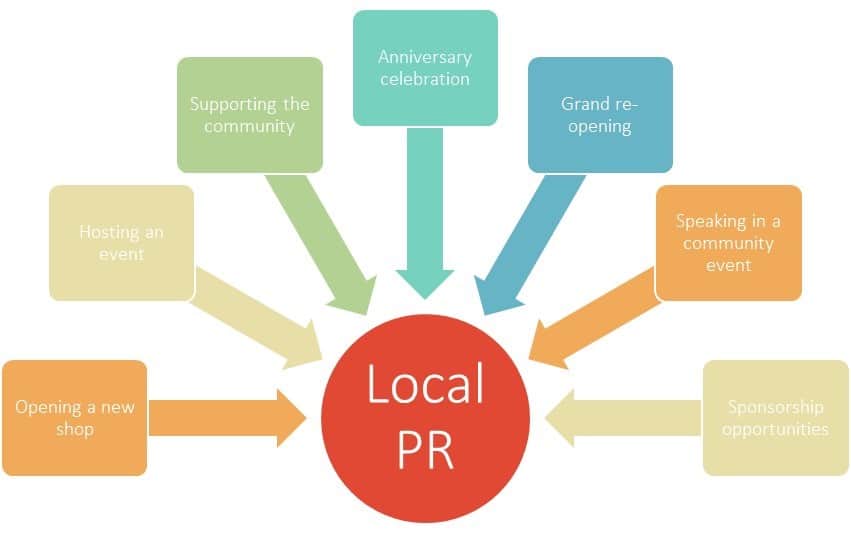 The Closing Note
With the help of AI & ML search is a powerful tool and creative, unethical activities in SEO can jeopardise even, campaign.
It takes months and years to build a reputation although a little time to destroy the same.
You can use Google Analytics and Search console data to understand the progress and technical behaviour of your digital asset.
But going through the metrics is vital for your campaign. You can check the SEO Guide for the same if you haven't done yet.
Although numerous other tools are also available to check the valuable insights and we have already covered them in this guide.
SEO is no doubt a time-consuming process and so SEM, both are entirely different, you can consider them two sides of the same coin.
As I said primarily that digital marketing journey flows uniformly and bypassing crucial steps may adversely effect the campaign.
I hope you enjoyed reading the guide a good and I would love to hear your comments and suggestions.
Take Care and keep learning.
Hyder Ali Khan
Hyder Ali Khan has worked in the digital marketing industry for the past ten years, with the majority of that time spent in the role of Operations Director & head of digital assets creation & marketing at Pacific Infotech...Read more